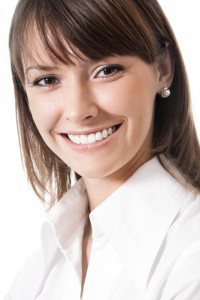 In a society largely dominated by illicit and prescription drug use and abuse, it logically follows that there is also a lack of productivity, a drain of healthcare, emergency services and other resources, and an increase in crime. Even with the White House directing the expenditure of $1.7 billion towards drug prevention, drug abuse in children and teenagers remains high. So how can drug abuse be effectively prevented?
The Importance of Drug Prevention & Education
Children learn primarily through mimicry. If they grow up in a society where drug use is glamorized by music artists, new drugs are regularly invented and promoted for every difficulty or discomfort that a person can encounter in life, and the dangerous side effects of drugs are minimized or even lied about, it is easy to see why they may enter into drug use without fully comprehending where it may lead.
One of the most effective ways to prevent drug use and abuse is through drug prevention education. In 2008 a study of the Narconon drug education program proved that children's attitudes towards drugs could be improved, and current survey responses indicate that children's attitudes toward drugs are still improving after Narconon drug education lectures.
Narconon Arrowhead drug prevention specialists deliver lectures in Oklahoma, Kansas and Arkansas, speaking to an average of eight hundred elementary, middle and high school students every week. Following each lecture series the students fill out surveys and indicate how their attitudes toward drugs have changed or improved. Since September 2012, Narconon Arrowhead has received thousands of survey responses where students indicate that they will abstain from drug use, stop their drug use, or stop others from their drug use.
The surveys indicate that the positive responses he routinely receives from his audience members are overwhelming. He is encouraged to continue drug education lectures based on how many youths indicate that they will either never use drugs or will stop using drugs. The data points out that some people may think it difficult or even impossible to effectively educate youth about drugs. However, Narconon Arrowhead knows that approaching young individuals with accurate information about drugs and their many effects can actually empower them to make the wise choice and abstain from drug use.
Following are some of the survey comments from youths who participated in Narconon Arrowhead's drug education lectures:
"It really makes you think, do you really want to ruin your whole life because of one mistake? I now know how much damage it could do so I would stay away from the people who do drugs."
"The talk was very helpful to me because I have been feeling down and wanting to find a way to feel better lately and now I know that drugs won't be the way. I thought it would be an escape but I realize now it will only take you downhill. I will not do drugs because I learned what it could do to you."
"It was very well planned and laid out. I liked the presentation. I will never do drugs again. I have been clean four months now. My mom just stopped using meth six months ago so I will never do it again. I moved here because I overdosed. The presenter can really knock some sense into people who need it! I learned from past experience about drugs so I agree with you. This talk was encouraging. THANKS."
"It showed me a lot that I didn't know about drugs. It changed my views on weed. I used to smoke pot and I've been wanting to do it again and now I don't."
Help for a World Drowning in Drugs
Children are the future of the world, and drugs can rot away the very foundation they hope to build for a bright, productive life. While the Narconon rehabilitation program can and has effectively helped thousands of individuals fight their addiction and regain healthy, sober lives, drug prevention education can help eliminate the need for the youth of today to require rehabilitation tomorrow. As said by Gary Smith, executive director of Narconon Arrowhead, "Our young people need to know about the destructive power of drugs before they fall into the trap of drug abuse and addiction." Narconon drug prevention education lectures are a gift to the youth of today, and is proven by survey results to change young people's minds about drugs, helping paving the way for a drug-free future world.